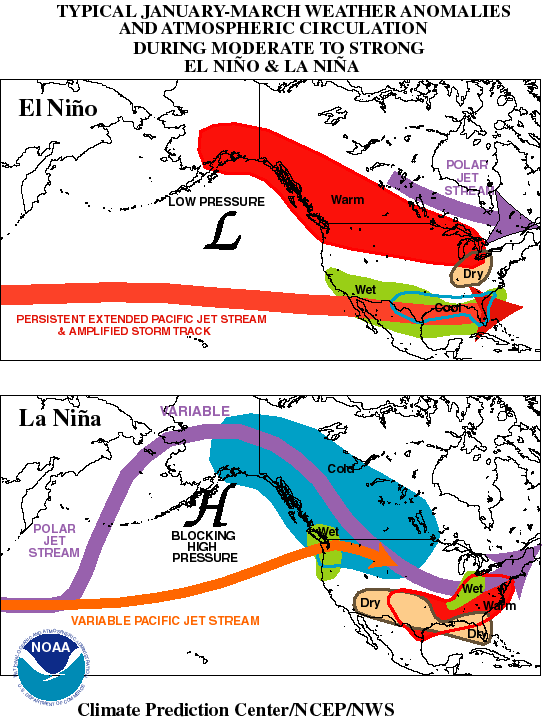 The change is now taking place, with the NAO becoming neutral then changing phases. The map above from NOAA's Climate Prediction Center (CPC) demonstrates two phases of the El Nino Southern Oscillation (ENSO). Even though La Nina conditions have prevailed this Winter in the Western Pacific basin, I feel NOAA's map titled
"El Nino"
will be more representative of the upcoming pattern. To support my conclusions I will point out the Eastern Pacific Oscillation, (EPO) which is now increasingly Positive. This simply means that the strong high that prevailed in the Gulf of Alaska, has drifted and weakened allowing for an area of spinning low pressure to replace it. However,
this new pattern is not the end of Winter!
I will talk about this with my complete review of the Indices on Sunday.